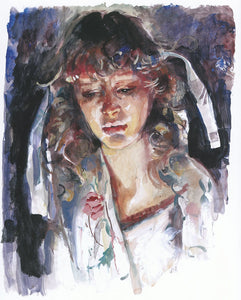 Lithograph print
Signed by Robert Lenkiewicz
Printer's Proof edition of 50
Surely one the loveliest prints released during the artist's lifetime and, since it derives from a watercolour/gouche study rather than an oil, one of the most faithful to the original medium.

Image size 410 x 350 mm and the size of the paper is 600 x 500 mm. Edition size: 50.